Celebrate 庆祝 Qìngzhù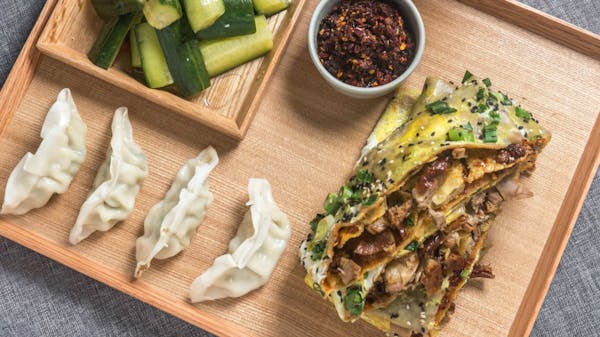 Wishing all you Mr. Bing fans a very happy Mid-Autumn Festival!
What's that, you ask? Well, it is the second most important celebration in China after the Chinese New Year! Also known as the moon festival, this event is on the 15th day of the 8th month when the moon is at its roundest and brightest.
During this time, it is customary to offer sacrifices to the moon, appreciate its brightness, eat moon cakes, and reflect on family and friends far and wide. You might recall Chinese moon cakes being served around this time of year and that is why!
To keep the celebrations going all season long, Mr. Bing is introducing NEW MENU ITEMS! Coming soon to ALL Mr. Bing locations:
New Bings:
Bulgogi Beef
General Tso's Chicken
Spinach Tofu
Peanut Butter & Condensed Milk (pictured below)
Nutella
Bubble Tea:
Classic Milk Tea
Taro
Matcha Green Tea
Watermelon
Steamed Buns:
BBQ Pork
Chicken Teriyaki
Soup:
Egg Drop Soup
(perfect for warming up in the chilly fall weather!)